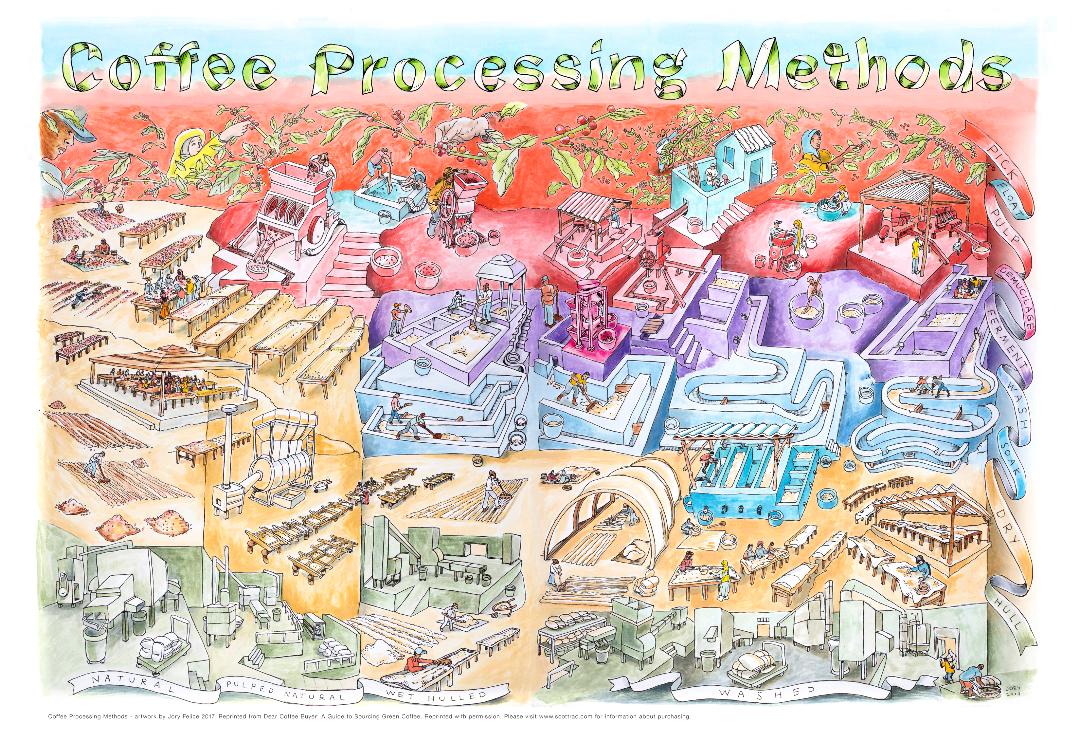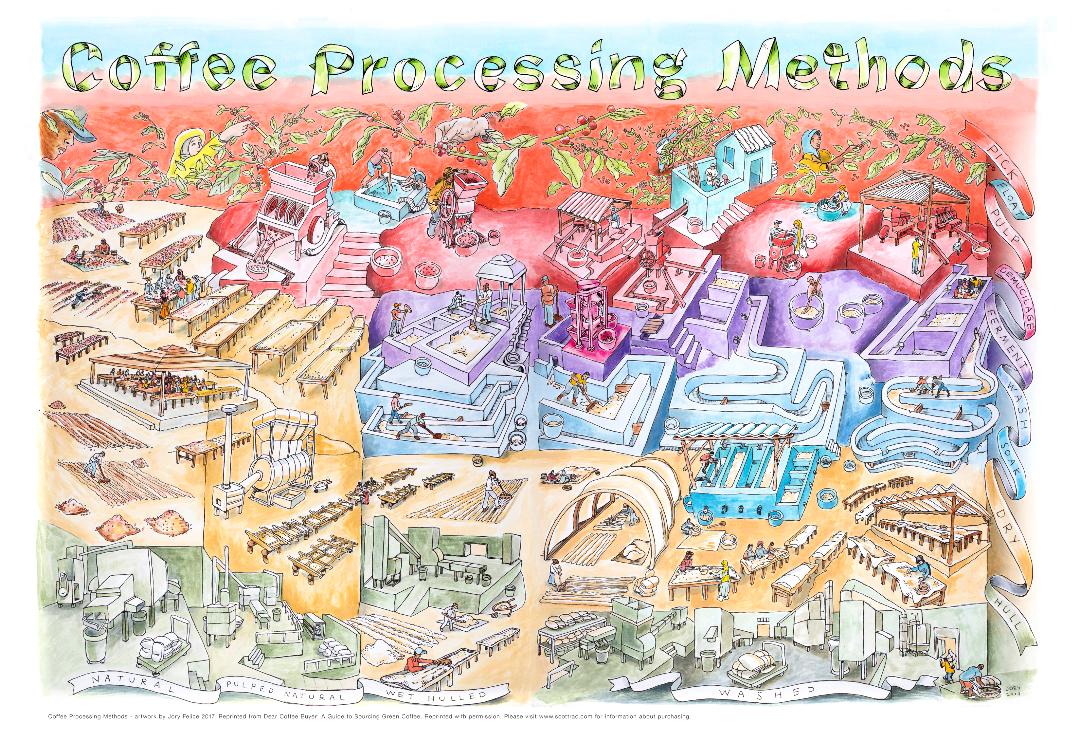 Coffee Processing Methods Poster
Details
This two-page illustration from Dear Coffee Buyer has been so popular that we decided to offer it as a 22"x32" (56cm x 81cm) poster. The poster illustrates the steps involved in the natural, pulped-natural, wet-hulled, and washed processes. The poster would make an attractive and educational addition to any café or roastery. Frame not included.
SHIPPING +
U.S. (4-8 days) $4.95 for first poster, $1 per additional poster
International (2-4 weeks) $12 for first poster, $8 per additional poster
Looking to order more than 10? Contact Scott here.